The Property Crash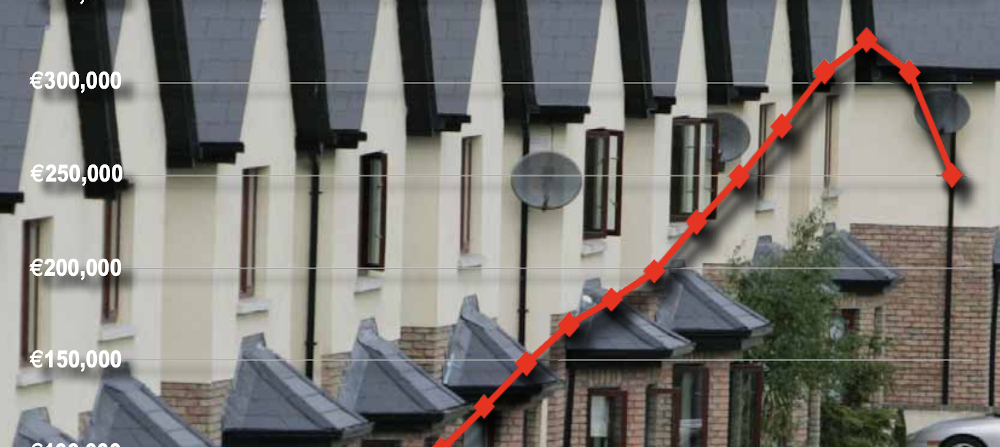 The Irish Housing System: Vision, Values, Reality
The Irish Housing System: Vision, Values, Reality, a policy paper from the Jesuit Centre for Faith and Justice, analyses Ireland's decade-long housing boom and its aftermath. This policy paper was launched by Kathy Sheridan (Irish Times Journalist; co-author with Frank McDonald of 'The Builders')
It shows that during the years when record numbers of houses were being built, increasing numbers of people on average earnings found it difficult if not impossible to become a home owner; meanwhile, the waiting list for social housing doubled. In many sections of society, housing came to be valued as a consumer commodity and an investment rather than the means of meeting a fundamental human need.
Now in the context of an economic downturn, the housing boom has given way to a sharp decline. Many are faced with mortgage repayments that are unsustainable, many more find themselves in negative equity and thousands of houses and apartments lie empty while acute housing need remains unmet.
The Irish Housing System: Vision, Values, Reality, calls for a new approach to housing policy, with housing recognised as a fundamental human right, priority accorded to those in greatest housing need, and the protection of the common good a core concern. In essence, it calls for a housing system that is socially just and economically and environmentally sustainable.
To request a hard copy of The Irish Housing System: Vision, Values, Reality please email: [email protected] or call 01 855 6814.
Download the Executive Summary