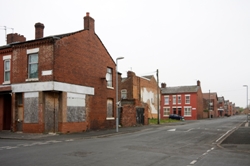 Introduction
Across Europe, social enterprises are making a significant impact on communities, particularly those blighted by high levels of unemployment, poverty and disadvantage. According to the European Commission, there are 2 million social enterprises in the EU (representing 10 per cent of all European businesses) and they employ over 11 million people (the equivalent of 6 per cent of the working population of the EU).  In EU Member States, social enterprises are present in almost every sector of the economy, including banking, insurance, agriculture, crafts, various commercial services, and health and social services.
There is no universally accepted definition of what constitutes a social enterprise, but a definition by the UK Department of Trade and Industry is often cited:
A social enterprise is a business with primarily social objectives whose surpluses are principally reinvested for that purpose in the business or in the community, rather than being driven by the need to maximise profit for shareholders and owners.1
This definition highlights the fact that social enterprises have both social and economic objectives and that re-investment in the community is a core principle. A more expansive definition would also highlight that social enterprises are formed to respond to an unmet community need – for example, to provide employment, supply a service or create income for community benefit. Furhermore, social enterprises are managed differently from private enterprises in that they are democratically governed by a group of people on behalf of a community (which can be either a geographic community or a community of interest), rather than by shareholders seeking a return on their investment. Social enterprises are also participatory in character, in that the users of their services have representation in decision-making processes.
Roots of Social Enterprise
The concept of social enterprise first emerged in Italy in the late 1980s and then gained currency throughout the EU in the mid-1990s. The emergence of the concept in Italy coincided with the establishment of new co-operatives aimed at responding to unmet needs, particularly in the area of 'work integration' – supporting excluded individuals who were attempting to re-enter the world of employment. These new co-operatives began to engage in the delivery of personal services, the need for which was prompted by an increasingly ageing population and changing family structures in Italy.2
In contrast to traditional co-operatives, which primarily served the needs of their members, the social co-operatives tended to serve a broader community. They also differed from traditional co-operatives in that their membership included representation of a number of stakeholders (including employees, volunteers and other supporting members). Significant growth in the number of social enterprises has taken place in Italy, partly as a result of changes in legislation to provide a more supportive environment for this form of enterprise.
In the late 1990s, the UK Government started to view social enterprise as an important policy tool for addressing the lack of economic activity and high levels of unemployment which existed in many urban areas.
This interest in the potential of social enterprise was to some degree at least prompted by the significant achievements of a number of communities in different parts of the UK in regenerating their areas. The UK Government has prepared a strategy to support social enterprise development which is predicated on community organisations leading the process.3
The vibrancy of social enterprise in both Italy and the UK emanates from social enterprises closely collaborating to influence policy-makers to provide a more benign environment for them to operate and grow.4 Active membership-based organisations such as the Scottish Social Enterprise Coalition have been effective in lobbying central government to design and implement policies that are supportive of social enterprise development.
Key Objective
There are different ideological approaches underpinning and motivating the development of social enterprises. The reformist approach is concerned with social enterprise as an extension of private and public systems – filling the gap where the former cannot extract adequate profit and the latter is emasculated due to a combination of macro-economic forces and a drive to minimise state intervention. The radical approach is concerned with providing an alternative to capitalism and demonstrating that there is a different way of engaging in economic activity. It is based on valuing the contribution of workers and fostering their participation in decision-making and it seeks to engage in economic activity that is beneficial to society and does not damage the environment.
Despite differences in motivation and orientation among social enterprises, it is clear that a core objective of most social enterprise is the creation of employment: one study in Scotland, for example, showed that employment creation was the single most important aim of over 70 per cent of the enterprises included in the research.5
In targeting employment provision, and specifically the provision of opportunities for the long-term unemployed,6 social enterprise can serve as an invaluable stepping stone – enabling economically inactive individuals living in disadvantaged communities to boost their skills and confidence, gain work experience and possibly secure employment in the mainstream labour market.7
Range of Social Enterprises
While the integration of marginalised social groups into the workplace is the single most distinquishing feature of social enterprises across the EU,8 the form which these enterprises can take varies considerably. Such enterprises are engaged in most commercial areas except those from which they would exclude themselves for ethical reasons.9
Social enterprise activities can be grouped into four categories; however, these categories are not mutually exclusive, and many social enterprises have features of more than one.10
Providing services to the community: Social enterprises can provide services to cater for the needs of groups or communities experiencing social exclusion – needs which neither the state nor the private sector is able or willing to meet. The services provided tend to have more of a social than an economic focus – for instance, running a community café, laundrette or second-hand shop. Research conducted in Ireland showed that such services can play a critical role in addressing facets of poverty and social exclusion within disadvantaged communities, including, for example, dealing with barriers to accessing the labour market, combating fuel poverty and obtaining nutritious food at reasonable prices.11
An example is Ballyfermot Community Civic Amenity Social Economy Ltd (BCCASE), which provides affordable, nutritious meals to residents of Ballyfermot on weekdays. Operating in an area where there is a dearth of cafés and restaurants, and where a relatively high proportion of the population is over 65 years of age, this service enables older people to access a subsidised hot meal five days a week.
To become sustainable, social enterprises in this category tend to rely on a combination of grant funding and voluntary labour. In an Irish context, the state provides a subsidy to not-for-profit organisations on condition that employment is targeted at marginalised groups whose lack of skills or experience would make it difficult for them to secure a job, even at a time of full employment.
Market-driven business: Some social enterprises operate in a manner similar to traditional private enterprises in that they are primarily concerned with providing a product or service to a market. Where they differ from private enterprises is that the surplus produced is for community benefit.
An impressive example of market-driven social enterprise is provided by the McSence Group in Midlothian, Scotland. This emerged from a local initiative in the late 1980s, in response to high levels of joblessness resulting from pit and factory closures in the Mayfield and Easthouses areas of Midlothian. The first social enterprise, McSence Heatwise, was created from a fund built up through donations of £5 a week collected over a twelve-month period from local businesses and from other fund-raising activities.
The profits from this first company, which specialised in energy efficiency, enabled the creation of McSence Ltd., which holds charitable status and which acts as the parent company for the other companies which have been developed within the Group. Profits generated by these companies are re-invested to create new business ventures or are passed to McSence Ltd., which can use them to provide community grants. The McSence Group now provides employment for 200 people and its operating companies have an annual turnover in excess of £8 million and profits of around a quarter of a million.12
Working for the state: Over the past decade, social enterprises have increasingly provided services that were once delivered by the state, including helping individuals to enter the labour market, managing childcare facilities and leisure facilities, and providing care and support services. At their most successful, such enterprises can become the suppliers of high-quality services, and at the same time provide access to sustainable employment in a working environment which facilitates active participation in decision-making and provides opportunities to acquire skills and qualifications. For people who previously would have had little or no access to training or employment, the availability of such opportunities is clearly of immense value.
Local development and regeneration: Social enterprises also provide services and facilities which enhance economic activity at a community or district level. These include the provision of both managed workspace and enterprise development support. In addition to providing the infrastructure for enterprise to take place, there are many instances, particularly in the UK, where social enterprise has influenced the regeneration of disadvantaged areas by acting as the catalyst for the physical re-development of an area.
Procurement Legislation
An important 'opening' for the development of social enterprise is provided by EU procurement law in so far as it allows local authorities to insert certain 'social clauses' into the terms of reference of their procurement procedures – in order, for example, to encourage the employment of long-term unemployed or disadvantaged people. However, local authorities are not allowed to discriminate geographically by specifying that businesses or their workers must come from a particular location. The EU also supports what it has called 'green' procurement.
In the UK, local authorities have recognised that they can use their large procurement budgets to the benefit of their own local economies. The construction and renovation of social housing, for example, can offer the opportunity to create jobs for people excluded by the labour market, thus fulfilling a double objective.
UK local authorities have taken at least two different approaches to using their considerable spending power to promote the creation of local jobs. The first favours private contractors who agree to employ a certain number of unemployed local people, while the second favours social enterprises that not only employ local people but provide certain verifiable social benefits.
During the lifetime of the EU funded EQUAL programme, a number of projects in both the UK and Italy actively sought to tackle the barriers faced by social enterprises and local small and medium enterprises in accessing public markets, so as to take advantage of the opportunities potentially available in these markets.13 The experience of these groups showed the importance of becoming involved as early as possible in the tendering process and of working in parallel on two fronts: firstly, on the procedures with the contracting officers to ensure that they are accessible to local firms and, secondly, to train and build up the capacity of the local social entrepreneurs to engage in the tendering process.
Benefits of Social Enterprise
One of the characteristics of social enterprise is that it results in both economic and social gains. The benefits most immediately apparent are those accruing to the key stakeholders – the service users, the community leaders and the employees involved in social enterprises, and the communities in which they operate. However, the wider benefits need also to be recognised. Social enterprises can play a important and unique role in facilitating the delivery of public policy objectives and public services. Furthermore, social enterprises can have a significant multiplier effect on local economies, by helping to retain and recycle income within the communities in which they operate.14
Service users and the wider community: Research and anecdotal evidence both indicate that social enterprises can bring significant benefits to disadvantaged communities – benefits of a type that neither state services nor traditional, privately-owned enterprises can match.
Social enterprises have a track record of generating employment in areas where unemployment is far higher than the national average. Furthermore, due to their social mission, many social enterprises are prepared to hire people who would have little chance of being employed in the private sector. Research has shown how social enterprises are prepared to invest their organisations' resources in supporting drug users in recovery and in helping long-term unemployed people to grow in confidence and acquire the skills essential to maintaining employment.
Such an approach can, of course, impact adversely on the productivity of social enterprises, but it represents a clear demonstration of their commitment to the communities in which they operate. This policy of inclusion can help reduce the level of isolation and alienation felt by long-term unemployed people, who may feel that it would be impossible for them to gain employment in conventional private enterprises. At the same time, it contributes to cohesion within disadvantaged communities.
Through serving on the boards of social enterprises, community leaders can acquire new skills such as strategic planning which can prove invaluable in addressing other issues facing neighbourhoods.
Social enterprise has also proven to be an effective mechanism for acquiring external 'professional' expertise which is generally absent from disadvantaged communities and for developing alliances with groups who can assist in efforts to lobby decision-makers.
The presence of social enterprises in marginalised communities can help such communities in their efforts to influence the design and delivery of urban regeneration programmes. A community with a vibrant social enterprise sector, particularly if this has been able acquire assets in the area, will be in a much stronger position to shape regeneration plans. In particular, it can make the case that regeneration should be primarily for the benefit of local residents rather than private developers, and that it should include a priority for social and affordable housing, which would enable the children of families in the area to have an opportunity to continue to live in their community.
State agencies and government: Social enterprises can serve as an efficient and effective mechanism for the delivery of services to local areas. As these enterprises operate in disadvantaged communities where there is likely to be limited private investment, their work, and in particular their role in generating employment, can contribute to the realisation of goals set out in national plans and strategies. The presence of social enterprises can also help protect the state's capital investment in community regeneration projects, thus reducing the likelihood of the state having to invest in new regeneration programmes within a couple of decades – as has happened with community regeneration initiatives in Ireland.
Society: A vibrant social enterprise sector can demonstrate the benefits of a more democratic model of economic organisation – one which generates goods and services that meet the real needs of communities; where employees know that their contribution is valued and where they have a say in the major decisions affecting the business; where there is a far narrower discrepancy in earnings between senior management and ordinary workers.
Social Enterprise in Ireland
In contrast to the situation in a number of other EU Member States, Ireland appears to see social enterprise performing only a very marginal and residual role in economic development – as evidenced by the narrow range of policies and supports dedicated to social enterprise in this country. The primary policy intervention has been the establishment of state-funded programmes that support community organisations which employ groups who are disadvantaged in the labour market.
Gaps in Policy
Overall, the lack of state supports and resources allocated to social enterprises – compared to those afforded to private enterprises – has stymied their growth.
It would appear that social enterprises are often perceived by state agencies as 'charities' that 'do good' but cannot deliver to the same extent as private businesses. The procurement policies of state agencies are another constraining factor. The early withdrawal or reduction of state funding from community regeneration programmes can have an adverse impact on communities' efforts to develop social enterprises.
A further factor is the lack of appropriate finance, both grant and loan, for social enterprises at various stages of development: this makes it difficult for them to move beyond the concept stage and grow, or diversify into other commercial activities.
In addition, the dearth of research on social enterprise inhibits the gathering of the kind of evidence that could help make the case for extra resources and supports for social enterprise interventions in disadvantaged communities.
These gaps in policy arise largely from a lack of understanding of social enterprise development on the part of the State and a lack of vision as to the potential role of such enterprise in the regeneration of disadvantaged communities. This is principally because national policies and practices, especially over the last two decades, have been informed by a belief that market-led interventions result in superior outcomes.
Other Constraints
A number features within disadvantaged communities themselves serve to constrain the development of social enterprises. Demographic factors, poverty, and social problems – such as drug misuse, drug dealing and associated criminality – can make it difficult for social enterprises to access the skilled labour and management expertise which such enterprises need in order to become established and to flourish.
The absence of an independent social enterprise support structure at national, regional and local levels makes it more difficult to tackle many of the aforementioned barriers. Such a support structure is necessary if there is to be effective lobbying for the development of policies to provide a more benign environment for social enterprise.
Addressing the Constraints
The community and voluntary sector, the State and the private sector can each assist in enhancing the prevalence and effectiveness of social enterprises in disadvantaged communities.
Community and voluntary organisations located in these communities could assist social enterprise development by taking the lead role in the formation of new enterprises and adopting practical steps to promote and support existing social enterprises within their community. Community organisations could, for example, adopt a policy of purchasing goods and services from social enterprises in their area. They could also establish community controlled social enterprise support structures aimed at providing the essential expertise that many groups interested in starting a social enterprise do not possess.
The State, through its policies and practices, could play a crucial role in creating the conditions for developing a vibrant social enterprise sector. In particular, central government needs to formulate a long-term policy framework for social enterprise. It would be critically important that the preparation of this would feature extensive dialogue with those involved in social enterprises. Ideally, the dialogue would include engagement with an independent representative structure for the social enterprise sector – but in Ireland such a structure has yet to be developed. Central government could also establish a long-term grant and finance fund in order to respond to recurring needs and to enable social enterprises to grow. Additionally, it could encourage state agencies to adopt, as a general policy, a more supportive approach towards social enterprises.
At community level, state agencies could enhance social enterprise development in a number of ways. A prerequisite, however, is that they are willing to value social enterprises as significant stakeholders in the regeneration of disadvantaged communities. An important route to the development of this understanding would be the provision of education and training on social enterprise methodologies for key personnel in state agencies.
Support structures such as City and County Enterprise Boards and Enterprise Ireland should afford the same range of supports to social enterprises as to private businesses. State agencies, in particular the HSE and local authorities, which have control over significant budgets should ring-fence a greater proportion of their services contracts for delivery by social enterprises. Experience in the UK and Italy indicates that many social enterprises need assistance to enable them to tender for and deliver contracts. However, a policy by state agencies and local authorities of explicitly promoting the role of social enterprises could bring benefits that would be considerably greater than those associated with private enterprise delivery of contracts. In particular, social enterprises would be able to employ greater numbers of people from areas characterised by high levels of unemployment, which would help reduce the intergenerational poverty that scars so many disadvantaged urban communities in this country.
Greater collaboration between social enterprises could significantly enhance their effectiveness. For this to happen, there needs to be increased awareness among social enterprises that they are part of a sector, and that co-operation with one another can be mutually beneficial. A national social enterprise structure which would represent the sector could play a pivotal role not only in providing support to individual enterprises but in lobbying for reform and development of state policy regarding social enterprise.
There is scope also for mutually beneficial relationships to be developed between social and private enterprises. An important support which the latter could provide would be the secondment of staff to social enterprises, and the encouraging of senior management personnel to become directors of social enterprises.
Conclusion
If social enterprise is to play a more effective role in the regeneration of disadvantaged communities, then the State, local authorities and community and voluntary organisations need to embrace social enterprise to a greater extent than is currently the case. This would require the State to fundamentally change its relationship with community organisations and social enterprises from one where the State is reluctant to share power and where the community organisations and enterprises find themselves in the position of supplicant. An approach characterised by a greater degree of partnership is needed if the interests of those communities which suffered disadvantage even during the economic boom, and which are now particularly vulnerable in the face of the downturn, are to be protected and advanced.
It is also critical that policy-makers place social enterprise at the cornerstone of all future urban regeneration programmes, rather than rely on private-sector regeneration initiatives. Such a shift in policy could help ensure that local communities are enabled to acquire jobs, access responsive services, and have an improved quality of life.
Notes
1. Department of Trade and Industry, Social Enterprise – A Strategy for Success, London: Department of Trade and Industry, 2003.
2. Jacques Defourney and Marthe Nyssens (eds.), Social Enterprise in Europe: Recent Trends and Developments, Liège: EMES, European Research Network, 2008 (WP No. 08/01, available www.emes.net).
3. John Everett, Developing and Supporting Social Enterprises in the Dublin Region: The Basis of a Comprehensive Strategy in Dublin, Dublin: Dublin Employment Pact and Clann Credo, 2009. (Available: www.pact.ie and www.clanncredo.ie).
4. In the UK, there are a number of networks that represent social enterprises. The Scottish Social Enterprise Coalition is the national collective lobbying and campaigns voice for social enterprise in Scotland. It is a membership-led organisation representing the needs and interests of social enterprise to politicians, policy-makers and opinion-formers (see: www.secc.org.uk).
5. Alan McGregor et al, Valuing the Social Economy: The Social Economy in Lowland Scotland, Glasgow: Community Enterprise in Strathclyde, 1997.
6. Andrew A. McArthur, 'Community Business and Urban Regeneration', Urban Studies, Vol. 30, No. 4/5, May 1993, pp. 849–873.
7. Mike Campbell, The Third System, Employment and Local Development, Leeds: Policy Research Institute, Leeds Metropolitan University, 1999.
8. Jacques Defourney and Marthe Nyssens, op. cit.
9. John Pearce, Social Enterprise in Anytown, London: Calouste Gulbenkien Foundation, 2003.
10. Ibid.
11. Gerard Doyle, 'What Difference Does It Make? The Current and Potential Contribution of Social Enterprise to the Regeneration of Urban Disadvantaged Communities in the Republic of Ireland', Masters Dissertation – University of Glasgow, 2009 (available at: www.tsa.ie).
12. See www.mcsence.co.uk
13. The EQUAL initiative was EU funded programme supported by the European Social Fund which aimed to tackle all forms of discrimination and inequality in the labour market, both for those in work and those seeking work.
Gerard Doyle works for TSA Consultancy and has extensive experience in community development and social enterprise development.