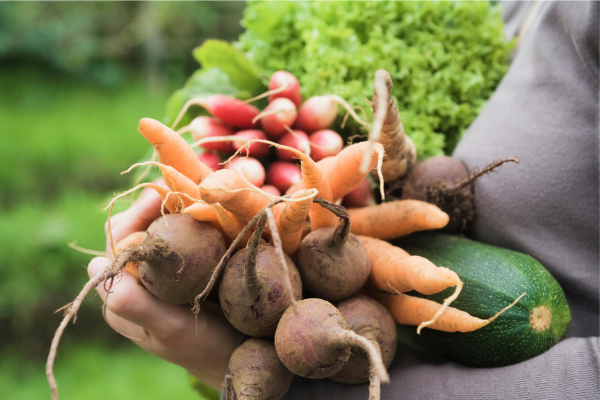 The Covid-19 pandemic is not just a public health crisis, it also highlights and compounds layers of pre-existing social and economic injustices and inequalities that already exist in our society. There have been many analyses of how marginalised individuals and communities are being disproportionally impacted by this pandemic. The injustices of homelessness, direct provision centres, domestic violence, Mincéir living conditions and insecure minimum wage jobs have been brought under a bright light, which hopefully after this pandemic will no longer be ignored. What is less obvious, is the environmental injustices that are prevalent in our society and how they link to this pandemic and public health in general.
Environmental justice issue – access to green space
Pope Francis in his 2015 encyclical Laudato Si' states that "we are not meant to be inundated by cement, asphalt, glass and metal, and deprived of physical contact with nature". In these times of restricted movement, we have come to appreciate just how invaluable this contact to nature really is. We need to acknowledge however that this is an experience that is not equally shared and is highly dependent on your socio-economic condition.
For those fortunate enough to have a private garden, the opportunity to work with nature to produce food or simply 'be', makes this time in isolation slightly less restrictive. Similarly, those living in denser populated parts of the country but still living within 2km of good quality green space, the negative impact of restricted movement on your wellbeing is somewhat ameliorated. This is not the case for people living in parts of cities or towns with no access to large green areas where social distancing is possible. There is, unfortunately, a trend that wealthier parts of towns and cities tends to be more leafy. This inequality has been amplified by the closure of some council-run allotments and similar amenities, which is justifiably causing people who regularly use them some concern. People have more time on their hands, which alongside possible financial concerns, may mean people for whom spending time in their allotments is a lifeline, are facing even more bleak times.
We have long recognised the importance of green spaces, especially in urban areas for our mental health, well being and improving the physical environment around us. This is not an issue that is only coming to light now, it has long been recognised as a problem and it is one that will not disappear once restrictions on movement do. Green urban projects, such as the Ballymun City Farm project should be prioritised to make the city a more liveable space and help balance the social injustices that exist in Ireland.
Air pollution
Air pollution has been a much-discussed topic during this pandemic. Images illustrating the reduction in pollution over areas of Asia and Europe, due to reduced economic activity, have been shared across the world.
What is less discussed is that air pollution is likely an additional risk factor in the Covid-19 pandemic. Those already exposed to air pollution, both prior to and during this pandemic, have a higher risk of serious infection. Air pollution may act in several ways to increase the risk including causing underlying diseases such as heart disease, high blood pressure and lung disease. Particles in the atmosphere, a source of which is burning of solid fuels as well as internal combustion vehicles, may also act as a carrier of the virus impacting the length of time the virus can remain in the air. This means that if you live in a city, or part of a city, that has high incidences of air pollution you may be more at risk. Irish Doctors for the Environment have been advocating the need for action on Ireland's air pollution citing its adverse impact on public health. A key part of this would be to change Ireland's transport policy to encourage more active transport, such as walking and cycling.
Changing our transport landscape
A by-product of the restrictions we are all willingly adhering to is a complete change in our transport landscape, with roads empty of traffic and reduced use of public transport due to social distancing. With essential workers looking to avoid catching the virus, some are turning to bicycles and e-bikes, taking to the near empty roads, to get to work. Bike rental and sharing schemes are facilitating this hike in demand with health care workers getting access to free e-bikes for the duration of the crisis. Considering that, on top of the environmental impacts, the cost of running a car can be prohibitive, these types of initiatives could prove invaluable. Alongside access to bicycles the relative safety of the near-empty roads are allowing people who would never normally consider cycling to take to start pedalling. In our new appreciation of the fragility of human heath it may encumber us to remember these lessons once this crisis has passed. Improving air quality and providing safe active transport infrastructure should be as essential and urgent as flattening the curve.
Protection of the natural environment
While this piece has mainly highlighted urban areas in terms of access to green areas and good quality air, this problem is unfortunately not confined to towns and cities. As a country there is a relative lack of good quality recreational space in which to spend time. Like many issues, this was apparent with the huge volumes of people converging on places of beauty at the start of the Covid-19 pandemic when social distancing measures were first introduced.
The areas that are available for public use for recreation and as nature reserves are unfortunately not protected as such. The measures that prevent us from travelling to work and visiting family and friends are unfortunately not enough to prevent the destruction of our nature reserves by wildfire which has become an annual event of regular illegal activities that, not only destroys natural habitats for our biodiversity, but reduces the green areas in which we can recreate. This increases air pollution and diverts emergency services, possibly harming the most vulnerable.
It is clear that with environmental injustice prevailing, living and dealing with the Covid-19 pandemic is more difficult. It has the potential to have a lasting toll on our physical and mental wellbeing. While we may not have the time, energy or capacity to deal with them now during this emergency, we need to attend to them in the aftermath with urgency.