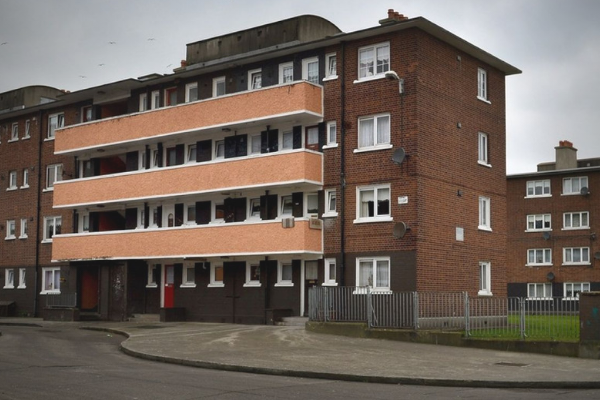 The topic of private housing is given extensive and glowing coverage in the colour supplements of Irish newspapers, while the social housing sector is considered a dreary, detail-heavy question of policy. But three books about housing in Ireland which were published last year have revealed social housing to be a topic of fierce contestation.
Keith Adams wrote an article for the Spring 2020 issue of the Jesuit publication, Studies, reviewing three books by leading voices in the housing debate in Ireland. Social Housing Policy in Ireland: New Directions, by public policy analyst Eddie Lewis; Home: Why Public Housing is the Answer, by Sinn Féin spokesperson on housing Eoin Ó Broin; and Housing in Ireland, The A-Z Guide, by housing policy analyst and DIT lecturer Lorcan Sirr.
Starting with an overview of each the books, Adams draws out some threads of consensus and disagreement within them. Of Lewis' Social Housing Policy in Ireland: New Directions, he says it "is written with civil servants, students and policymakers in mind and would be an invaluable resource in this capacity." He criticises him for having a "vision for radical reform [that] becomes a justification for the status quo, except with some softening around the edges introducing the language of choice which, ultimately, further exposes more households to the vagaries of the private market."
Home: Why Public Housing is the Answer by Eoin Ó Broin "diligently avoids the temptation to become a party manifesto on housing but offers solutions which have been tried and tested on the continent." This lack of bias is placed in contrast to Lorcan Sirr's Housing in Ireland, The A-Z Guide, which although comprehensive in its contents, lists a number of "notable sponsors – Savills, Property Services Regulatory Authority, Institute of Professional Auctioneers and Valuers, and the Housing Agency – which raise questions about the encyclopaedic potential for this book as a core text or a point of reference."
The books tackle issues including how the economic and political project of neoliberalism has changed the way that social housing is understood and funded in Ireland, and how climate breakdown is interlinked with how we approach housing. Adams' review concludes with an appraisal of how each author considers the future of social housing policy in Ireland.
Read the full Studies article here