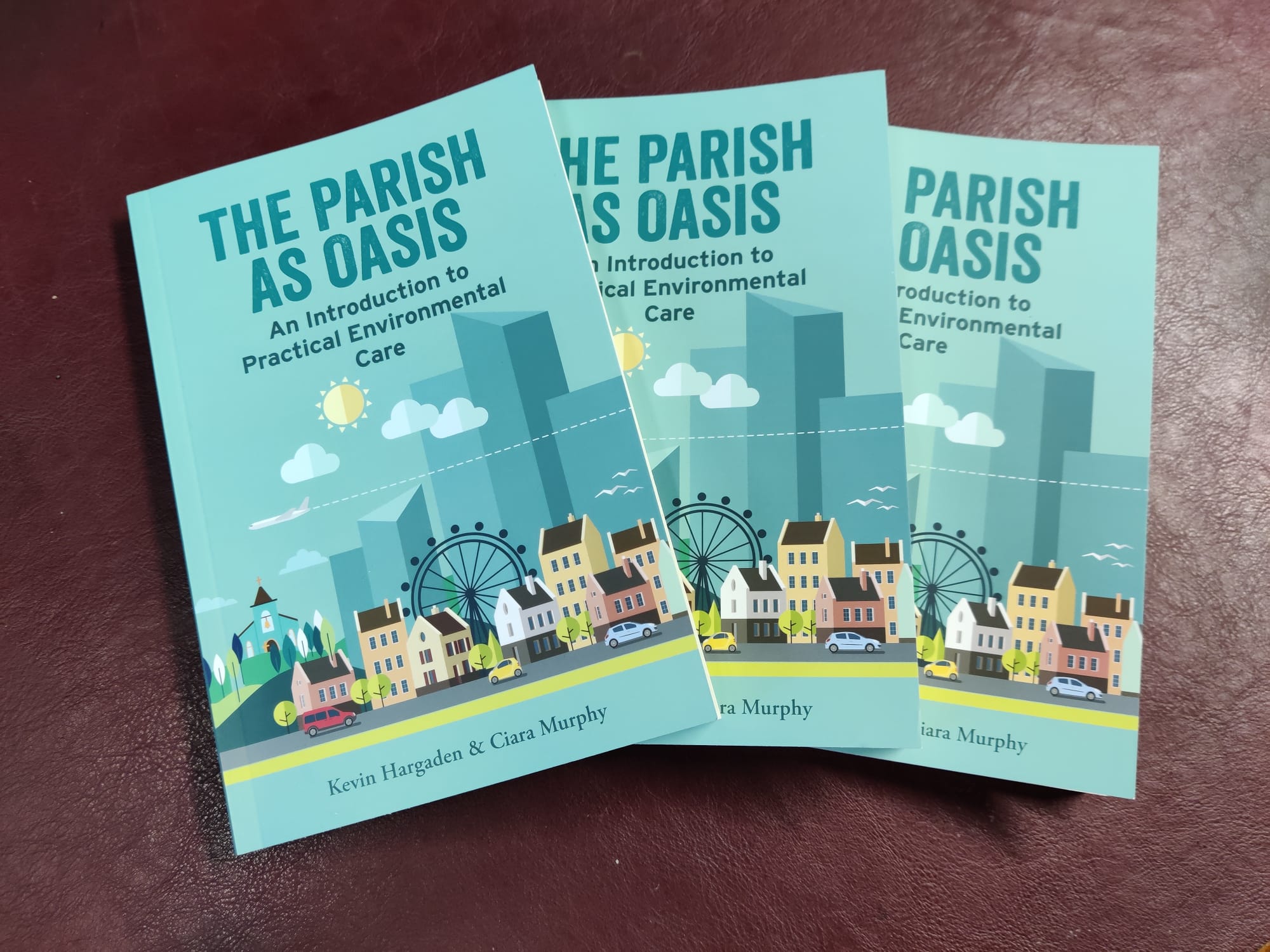 From COP in Egypt to your Parish – How we care for our Common Home
COP27  – the primary forum in which nations negotiates climate action – came to an end on Sunday. The closing documents of this summit saw some advances being made in climate justice for Global South Nations with the establishment of the Loss and Damage Fund. This is something developing countries have been calling for years and is a monumental win which should be celebrated.
On the other hand, advances in committing to phase out fossil fuels stalled this year, with the rules unchanged from COP26, where the phasing out of coal was compromised. While this is disappointing, we need to take a step back and assess what is happening outside of COP and particularly within our own country in relation to our efforts to reduce emissions.
Ireland now has committed to reduce our emissions by 51% by 2030. We are already falling behind, with emissions continuing to increase. The ambition that has been set in various COPs, in the EU, and in our own legislation is not ambitious enough and falls short of our fair share. But even that is not supported by strong implementation. While we need strong leadership from the national government and local authorities, we simply do not have time to stand idly by and wait for everything to be in place before we make the transition ourselves.
Ireland's transition to a decarbonised society – one that conserves and enhances biodiversity – needs an active and diverse environmental movement. Parishes and church groups have a strong role to play in this movement. A new book, Parish as Oasis, authored by Kevin Hargaden and myself, offers a practical introduction to what parishes and community groups can do in this climate and biodiversity crisis.
In this book we outline a vision for a new model of church, one that can exist and thrive in the margins. It offers the image of an oasis, inspired by the Ethiopian forest churches, as a model which the Irish church could follow. These churches are directly responsible for the protection of the forests which surrounds them. And this cultivation is an integral part of their spirituality. However, it is not only important to their faith. They are vital reserves of biodiversity, offering oasis of calm and cool in what otherwise are ecosystems ravaged by desertification. They are the literal source of hope for any ecosystem recovery in the surrounding land as they are a reservoir of native seeds which could potentially one day spread out to reforest the denuded surrounding environment.
The image of churches extending their influence to care for the areas in which they exist can be mimicked in Ireland. The second part of the book delves into actions – what we call Experiments – inspired by initiatives already taking place across the country but replicable in every parish. The book highlights individuals, parishes, and community groups who endeavour to create a better environment in which they exist. It aims to amplify these actions by showing others how they can follow in these footsteps and help Ireland in its transition into a more ecological society.
Living through a climate and biodiversity crisis is challenging. The need to act is so great, yet the motivation to do so can be difficult to find when everything seems so hopeless. Emissions are rising, the climate is becoming ever more unstable, biodiversity is collapsing. All this can be paralysing. However, writing this book was like an antidote. The act of seeking out good news stories, chatting to people who have done good work, was a pleasure. The book reminds us that our motivation to do this incredible work is not solely driven by the need to meet targets but to create safe, healthy places to live and work, that the actions to care for our common home are good in and of themselves.
If you want to learn more about this book it is being launched on the 6th December in Gardiner Street Church at 6.30pm, you can register here.
The book is also available to buy through Messenger Publications or many good bookshops.