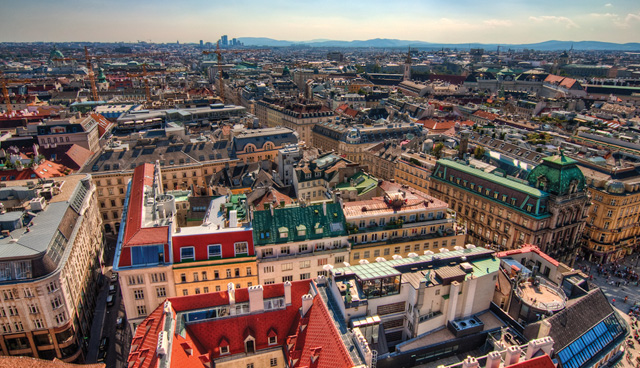 The much-awaited "Housing for All" strategy has been delayed again. The Government's new long-term successor of Rebuilding Ireland will likely be published the end of August, at the earliest. This news yesterday was met with strong criticism by housing and homelessness advocates, opposition parties, and even members of Government. Much of this criticism is warranted.
Recent opinion polls and the Dublin Bay South by-election, where some Government parties sought to demonstrate the housing credentials of their respective candidates, reveal that housing is becoming an existential challenge to future ambitions. Maybe, for the Government, a dawning acknowledgement is manifesting that with the nationwide vaccination programme approaching its end stages, housing will re-assert itself as a priority for the electorate. People have witnessed how resources and legislation can be quickly mobilised in a crisis and they are naturally asking the corollary—why can this not happen for housing too?
Whether they wanted it or not, this Government's fortunes are inextricably linked with housing.
In truth, another month is not going to make a significant difference to the overall trajectory Government's current housing policy. Private homeless shelters will remain open. Family hubs will continue. Institutional investors are still bulk-buying houses and apartments. Local authorities and AHBs will still be leasing long-term social housing.
Positively, if the hope for the "Housing for All" strategy is that it will remain in place until 2030, then spending an extra month to secure the requisite funding for the capital investment which is required is wise. I presume funding is the reason for the delay, as most institutions like the Central Bank and the ESRI have been saying the same thing – "it is investment, stupid."
Funding is a key aspect of a multi-annual strategy. It is the how of doing what we we say we are going to do. Definition of terms and the precise calibration of policy instruments are also important, particularly for new measures. Better a good plan in its own time, than another failure delivered on time.
"Housing for All" is going to be the first housing strategy to contain the concept of cost rental housing. It was absent in Rebuilding Ireland (there was an ill-defined Affordable Rental Scheme) but in the intervening years, its stock has risen and policymakers are acknowledging the potential for the development of a cost-rental system. The core value within cost rental housing is its not-for profit ethos where the cost of rent is linked to the cost of construction, loan servicing and maintenance.
Prior to the progression of the Affordable Housing Bill through the Oireachtas, the Housing Minister observed that in order to develop a cost rental model on a sufficient scale to have a dampening effect on the overall private market, the ability to create "moderate but consistent and sustainable levels of return on investment" would be required to attract investors. In short, the Government were unable to conceive of the provision of a social good without a profit incentive. The Bill providing the legislative framework for cost rental homes contains the provision for "limited equity returns" and a minimum period for designation as a cost-rental home. These details matter because what the government is planning to call cost-rental is just repackaged profit-rental.
Housing academics have explained that the small amount of profit permitted to housing associations in Austria, an example offered by the Minister in defence of his position, is not extracted as a shareholder dividend, but instead re-invested back into more cost-rental housing. 
Within the next month, some time should be given over to reflect on the type of "cost rental" model we need in Ireland. There will be disagreements about funding models, or systems of provision. Some will seek greater emphasis of this or that approach. That is different from what is being discussed here.
One of the great complications in the housing and homelessness crisis has been how words have been bent out of shape. Definitions have changed, almost arbitrarily. It is impossible to explain the real state of play because of linguistic obfuscations. But the words we use have meaning. Plain speech isn't just a good democratic principle. It is essential for clear thinking. If we are to introduce "cost-rental" schemes, they must be cost rental. If profit, as dividends, is permitted to be extracted from our "cost rental" model, then we do not have cost rental. "Cost rental-ish" developments won't convince the voters and they won't deliver Vienna-style housing.
Based on current legislation and ministerial explanations, we will have a parallel "build-to-rent sector with limited price controls". It's not going to fit on the posters, lads. The "cost rental" sector will be the domain of institutional investors as the Government have created another market within our housing system where a reliable level of return on investment can be expected. Notably, no careful definition of "limited equity returns" was contained in the Bill.
Recent fanfare with pilot cost rental schemes have celebrated rents available at 25 per cent of market cost. Even this description introduces a misunderstanding of cost rental. A prescribed reduction on historically high rents, with future increases liable, still allows much room for profit-maximisation within the proposed model.
The reason cost rental, as a housing model, has worked in other European cities, is fidelity to the non-profit ethos. For cost-rental to have its optimal dampening effect on the Irish rental sector, this principle needs to be adhered to by the Department. The scheme that seems to be in development will intensify, not dampen the market. It's a new way to guarantee investor returns.
The time has passed for ad-hoc measures. The Housing Bill can be delayed until we get it right, but let's get it right.