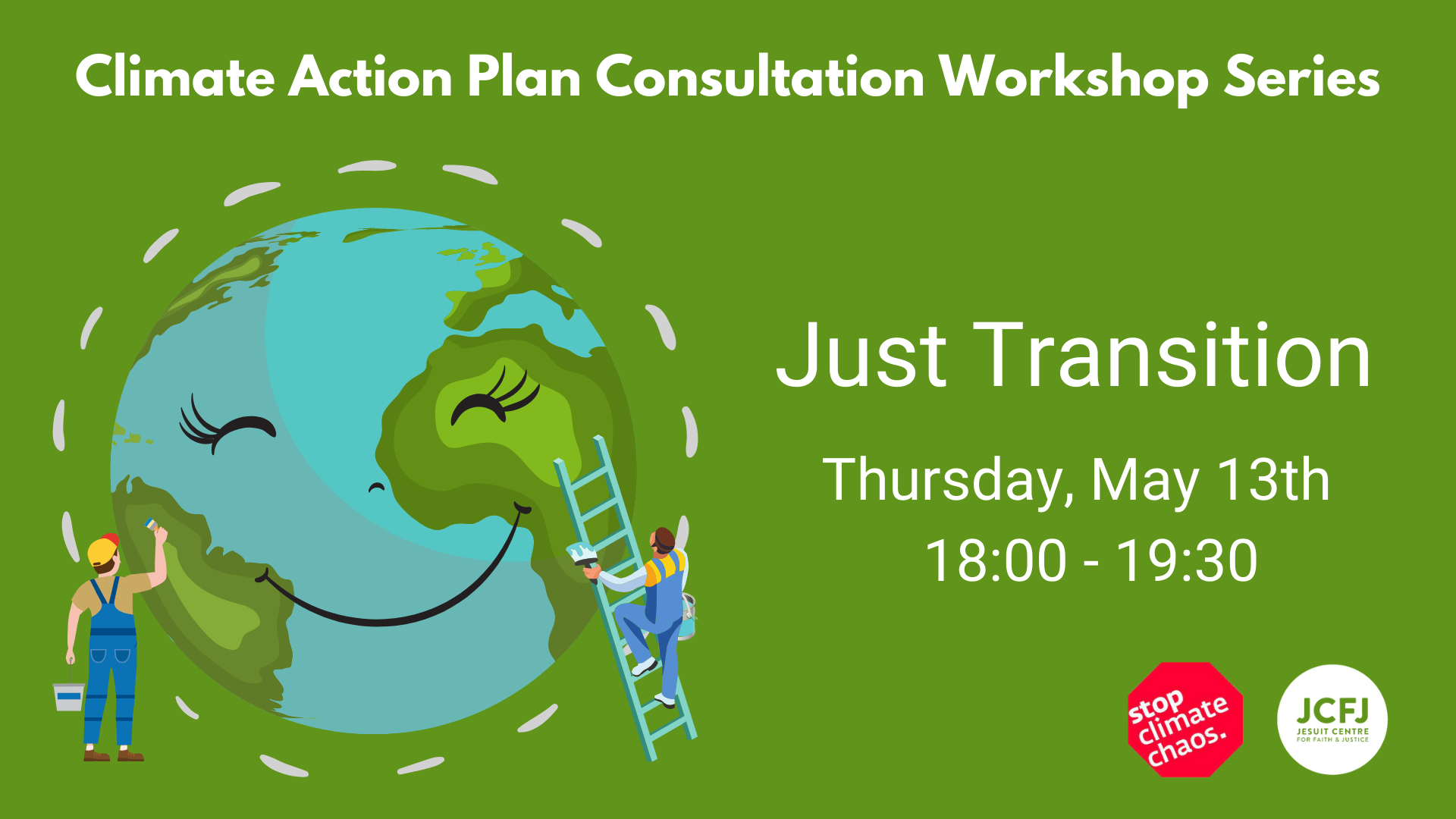 What would a Just Transition mean for Ireland?
This workshop, which is the last in the Stop Climate Chaos Climate Action Plan Consultation Workshop Series takes an in-depth look at Just Transition, to help to inform your submission to the Government's Climate Action Plan Consultation. Ireland has committed to reduce its emissions by 7% annually, we need to ensure that we use our voice to ensure that this transition into a low carbon society is a just one and does not deepen the inequalities that exist.
Speakers from the Jesuit Centre for Faith and Justice, FEASTA, NERI, DCU, TCD, QUB and Christian Aid will tackle the issues surrounding this concept, and you will be given the opportunity to join in breakout room sessions with the relevant leading thinker for a more detailed discussion on the topics covered.
The workshop will examine who climate change measures will impact most and the steps that must be taken to support these groups. It will address the economics of a Just Transition and the issue of who should pay. The subject of how our welfare and education needs will change as we go through this process will be analysed, as will the topic of how this is all integral to climate justice on a global scale.
Speakers at the workshop include Ciara Murphy, Caroline White and Sean Fearon with discussions being led by Kevin Hargaden, Sinéad Mercier, Ciaran Nugent, Conor O'Neill and Darren Clarke.
Event Details:
Just Transition Consultation Workshop
Thursday 13th May, 2021
18:00 – 19:30
Register for this event using the link for this series of workshops on the Stop Climate Chaos website