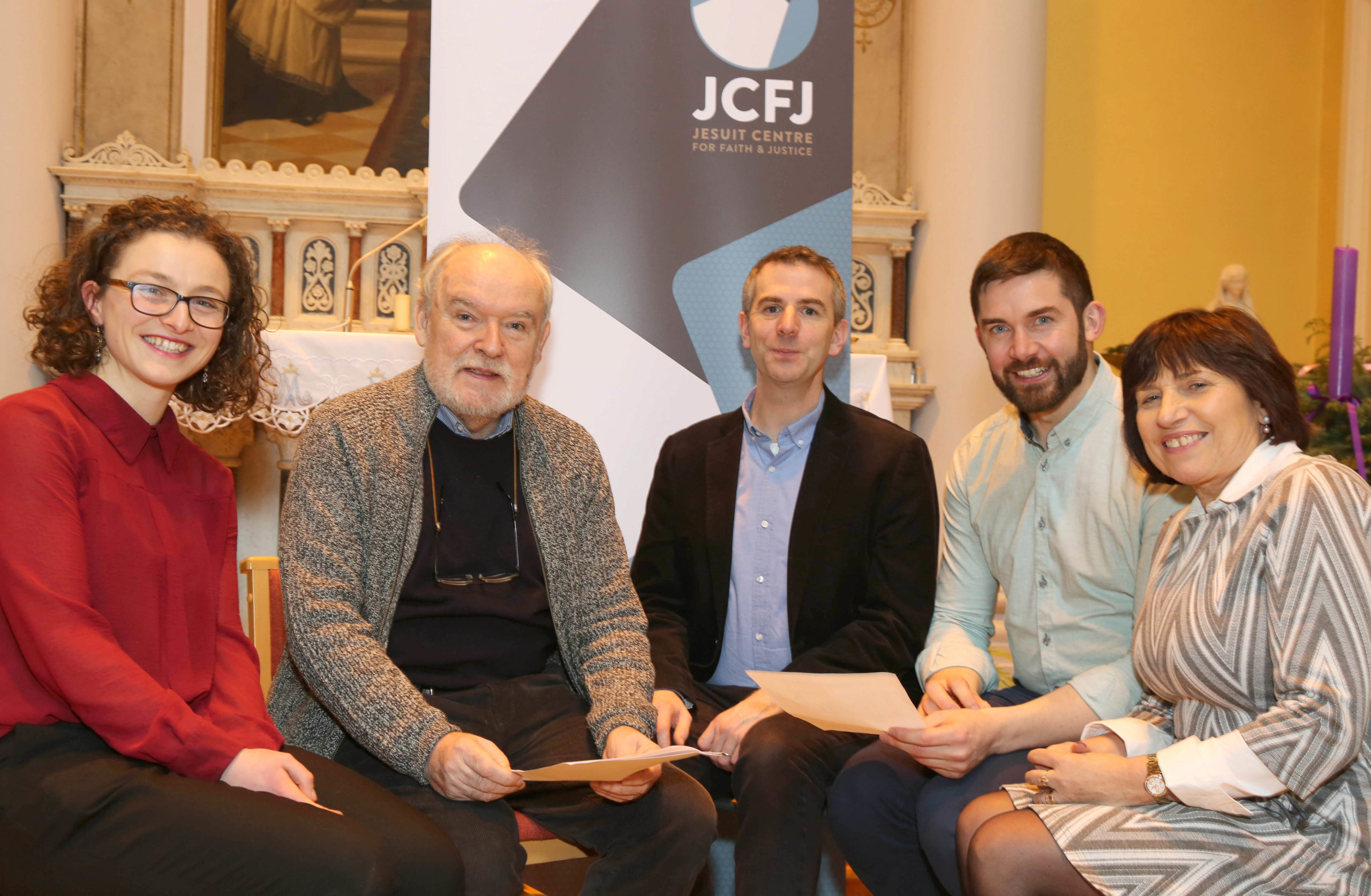 On December 5th, 2019, the Jesuit Centre for Faith and Justice welcomed friends, supporters and collaborators to the beautiful Ignatian Chapel in Gardiner Street for the launch of our 2019-2023 Strategic Plan.
Hosted by JCFJ Director, John Guiney SJ, the event was an opportunity to share and reflect on the goals and ambitions of the Centre over the coming years. We were honoured to welcome the Irish Jesuit Provincial, Leonard Moloney SJ to launch the plan. He was joined by our Social Justice Advocate, Peter McVerry SJ, who spoke about how the struggle for social justice that makes up the work of the JCFJ has continued relevance for Irish society and reflects the core of the Jesuit approach to engagement with the world. Lucy Franks, the consultant who guided the Centre through the Strategic Review process interviewed some of the JCFJ team – Kevin Hargaden, Ciara Murphy, and Keith Adams – about the most significant aspects of the plan. The event was brought to a fitting conclusion through a summarising comment by JCFJ board member, Dermot McCarthy.
The JCFJ Strategic Plan is available for download here.