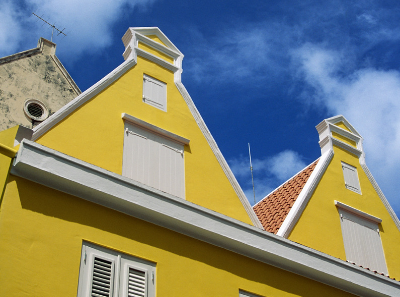 The latest figures for homelessness in Ireland have been published and for the first time the numbers counted are above 10,000. With over 3,700 children without a home, and the numbers of homeless families still growing, there is widespread dismay at the government's failure to meaningfully respond to this long-running crisis, says Kevin Hargaden.
Minister for Housing, Eoghan Murphy addressed these figures on RTÉ Radio 1's Morning Ireland programme this morning. In an interview conducted in masterful fashion by Bryan Dobson, the Minister was challenged on how even these alarming numbers do not come close to the full scale of the problem, as well as on how families are being evicted into homelessness, and how even with the positive talk of government policy making a difference, last year Dublin City Council only built 74 houses.
This final point appeared to raise the Minister's hackles. He repeatedly tried to reframe the situation by bundling social housing in with public housing and deployed the dreaded i-word to characterise Dobson's point. It was "an ideological point" to highlight this shocking fact. Dobson responded by asking on at least four separate occasions to clarify, "How many houses did Dublin City Council directly build itself last year?"
It is indeed true that the local government of the nation's capital managed to build only 74 houses last year. It is also true, as Murphy insisted, that approximately 1,700 housing units were brought into the system through a range of mechanisms. His rebuttal in the interview suggested that people who were on the waiting list would not care how, exactly, a home was provided. On a superficial level, this is unobjectionable, but a more critical perspective might conclude that the Minister was effectively saying that people on housing lists had no other choice but to take what they are given.
This is the real ideological point being made. The government response to the housing crisis is called Rebuilding Ireland. It is so committed to the idea that housing should be provided by the market that it has resulted in a situation where we pay almost €2 million a day in subsidies to private landlords through schemes like "HAP", money which could be invested in building public housing which would serve the common good as an asset for the State, dampen the market enthusiasm, and arguably provide more and better housing facilities to those currently homeless.
In a widely shared analysis of the policy published in Issue 80 of Working Notes, Margaret Burns, PJ Drudy, Rory Hearne and Peter McVerry are clear in where the ideology is to be found: "Ireland's housing system and the current housing crisis are the result of policy choices, and of the political and ideological interests being served by those choices."
There remains a housing crisis in Ireland, which is so clearly the product of an ideological commitment to distribute goods that are essential for human flourishing – housing – through inappropriate market mechanisms. Until the current government recognises that their blind faith in markets as a catch-all solution for all social problems is misplaced, the profound human harm hidden behind these figures will continue.
The desire for high-quality public-housing built in sufficient numbers to adapt to a changing society is not ideological. It is the coherent, compelling social policy which is in continuity with commitments present since the founding of the State. It is time to renovate Rebuilding Ireland from the ground up and develop an approach to housing that is fit for the 21st Century.