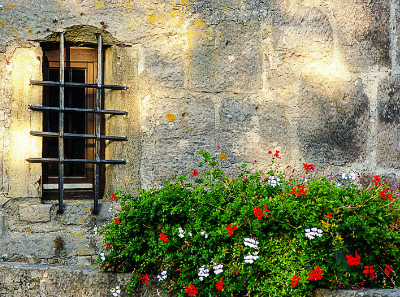 The Ignatian Examen is a five-part spiritual exercise which Jesuits do twice daily. It also offers benefits to others, including prisoners. Claire Hargaden reflects on the practice.
The reflections help us to have compassion for people who are imprisoned and the physical, mental and spiritual challenges inherent in that experience. They are also valuable for anyone who has struggled with feelings of isolation and loss, or who has had days where it's difficult to find something to be grateful for. All of us, in other words.
The first guiding principle of the Examen invites us to become aware of God's presence and realise that we are never alone no matter how hopeless things may seem. The second asks that we review the day with gratitude. Hargaden notes that this is hard to come by in times of suffering, and especially for prisoners who have had everything taken away from them. Yet, even in straitened times, there is always something to be grateful for.
The instruction, on day three, to pay attention to emotions, is relevant for prisoners who may struggle with feelings of shame, regret and grief but may be unable to express them because of the need to save face in that hostile environment. The fourth principle invites us to choose one aspect of the day and pray from it, leaving our worries with God, and the final one asks of us the thing which may be hardest of all – to look forward to tomorrow. This is something which is difficult for anyone who is anxious about the future, and for someone in prison the future can seem like a dark hole. Hargaden reminds us that we walk with God and he will be there tomorrow for us, as he was here today.
The Ignatian Examen is practiced by Jesuits twice daily, and has been adopted outside of the order, including in maximum security prisons in Sweden, where it has been found to give prisoners a profound hope, and a deeper connection to themselves and those around them.