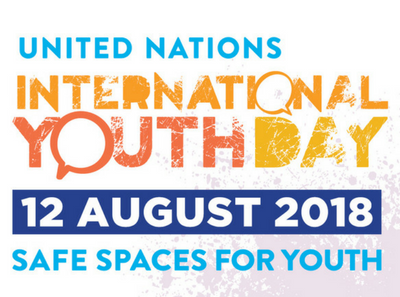 The theme of International Youth Day 2018 is Safe Spaces for Youth, something that resonates strongly with the work in prison and penal reform that the Jesuit Centre for Faith and Justice is involved in. The centre has long been an advocate for changes in the prison system for young adults, whom we view as a discrete demographic group, worthy of particular consideration.
Prison is anything but a safe space, which leaves young people vulnerable and scared. More than 40 children are currently incarcerated, and a further 750 young adults are also in prison. This group of young people are deserving of the same human rights as those who are not imprisoned, and conditions in the facilities in which they are held serve to deny them this.
The 2016 JCFJ report, Developing Inside researched the experiences of young people in prison and found overwhelmingly that they felt unsafe and experienced high levels of bulling, adding to the stress which accompanies any period of imprisonment.
The UN's wish, on International Youth Day that all young people be allowed to have safe spaces should be extended to those in prison. Even within that environment, there are concrete changes that can bring that wish closer to reality.
Young adults [aged 18 to 24] should be separated from the older adult prison population in smaller, dedicated facilities which are adjusted to and appropriate for their particular age group's requirements. This step would minimise the risk to the group, and reduce the trauma of their detention.
In line with the UN framework for youth development, the World Programme of Action for Youth (WPAY), which prioritises the provision of "leisure activities" as essential to the psychological, cognitive and physical development of young people, young adults in prison should have access to resources which encourage them in enjoyable and relaxing pursuits mitigating the damage that prison causes.
Meaningful opportunities for education, work and training should be afforded to young people, and the ability to access them without fear of violence or threat. This enables this demographic to move past this phase in their lives and aspire to greater prospects upon their release. To prepare them for a life outside prison, each day within should resemble normality as closely as is possible.
The JCFJ recommends reducing the overall number of young adults in prison and detention by at least one-third, and utilising other methods of administering justice which treats prison as a last resort. We also advocate for the consideration of the views and opinions of young adults about their sentence management. This group should have an input and a greater voice; their views and opinions matter and must be treated with respect.
{fastsocialshare}