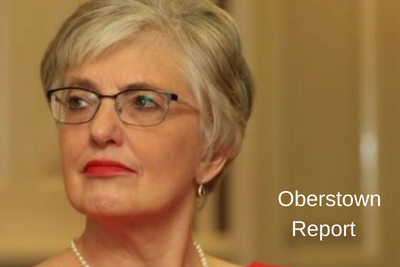 Minister for Children Katherine Zappone has decided not to publish the report into the 2016 review of Oberstown detention centre, which included a contribution from the Jesuit Centre for Faith and Justice.
The UK authors of the review received a joint submission from a group of Irish non-profit organisations. The JCFJ, Barnardos, Children's Rights Alliance, EPIC and the Irish Penal Reform Trust, informed them about current issues and made general recommendations regarding best practice, based on their individual areas of expertise. The JCFJ expressed particular concern about the excessive use of detention and the need for the centre's staff members to have up-to-date training in the appropriate management of challenging behaviour and de-escalation techniques.
An article in the Irish Times says that the authors have expressed 'very grave concerns' about what they discovered during the review. Prof Barry Goldson, child law expert from the University of Liverpool, and Prof Nick Hardwick, former chair of the parole board, have called it 'deeply problematic' that the report will remain unpublished.
The review was conducted following a period of serious incidents at the centre, including a major fire and staff strike action. Children who were involved in these incidents have been given lengthy prison sentences. The findings of their report could have been relevant to these sentencing decisions, say Goldson and Hardwick.
The JCFJ has reiterated on several occasions the need to publish this report. It is troubling to consider, as mentioned by the authors, that a failure to do so may have negatively impacted on a young person's prison sentencing. We strongly urge the Minister to reverse this decision and publish the report.
{fastsocialshare}