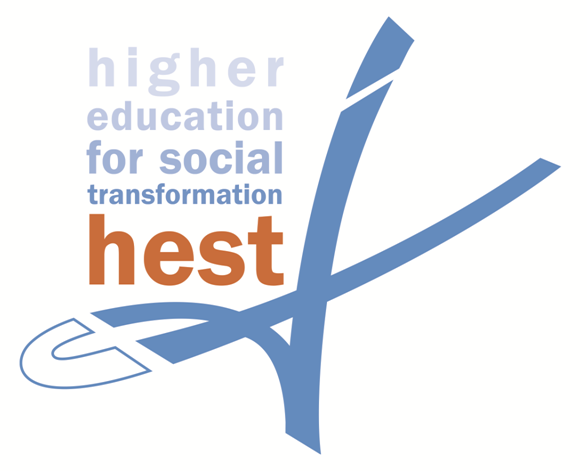 The only way to address the problems facing our societies is to understand them. This basic assumption guides an innovative new initiative from the European Jesuit provinces which seek to bring their networks of universities and social centres together to tackle the challenges that most press on European societies.
The
Higher Education for Social Transformation (HEST)
campaign is envisioned as a fifteen-year, pan-continental, cross-disciplinary endeavour which will consider a range of issues including; Christian-Muslim relations, the interaction between science and religion, what it means to be human, how to integrate migrants and refugees, and the role of spirituality (especially Ignatian spirituality) in contemporary life. The goal is to produce meaningful and quality research that can be communicated to a range of audiences so as to promote progressive advocacy in each area.
The Jesuit Centre for Faith and Justice will participate in two of the research clusters. Kevin Hargaden, Social Theology officer for the Centre, is part of the team that will consider 'Economy, Poverty, and Ethics'.
The Centre's Environmental Justice Officer, Catherine Devitt is contributing to the group investigating 'Ecology and Environmental Challenges'. Both strands of the project are formalising their research agendas with a view to offering solutions and promoting positive changes in how we consider and engage with these critical issues.
Speaking after attending the workshop meetings associated with the Economy cluster in July 2017, Kevin said, "To be able to collaborate within such a diverse group of expertise is a real honour. With the professionalisation of research, all too commonly we lose the big picture because we are so focused on the details of our specific field. With the HEST initiative, research communities across Europe have the chance to rediscover the big picture".
Reflecting on her exposure to the work being done in the Ecology cluster, Catherine said,
"The first meeting of our group generated a really fruitful discussion on what a specifically unique Ignatian response to today's complex environmental problems would look like, and what type of vision are we putting forward when we talk about social transformation. This type of discussion and reflection is essential if we are to realise the vision of integral ecology that Pope Francis puts forward in Laudato Si'."
The Centre's participation in the HEST network builds on its already rich connections with the vibrant network of Jesuit works across Europe (and indeed the wider world) that seek to live out a faith that does justice. The focus of their participation in clusters considering economic justice and environmental care are of a part with the key issues that the Centre considers in the Irish context.
The hope, therefore, is that this research will offer new insights and fresh illumination for the ongoing work of the Centre as its pursues social justice in Ireland.
{fastsocialshare}